It's time to get creative and start reusing glass bottles! This unique decorating technique can add a pop of color, texture, and personality to any space. From creating wall art or repurposing bottles into vases or planters, reusing glass bottles is an easy and affordable way to spruce up your living areas.
Whether you are looking for something subtle or bold, there are countless ideas on how to use these versatile containers in fun and unexpected ways. Get inspired today with this unique style of decoration – the possibilities are endless!
Benefits of Reusing Glass Bottles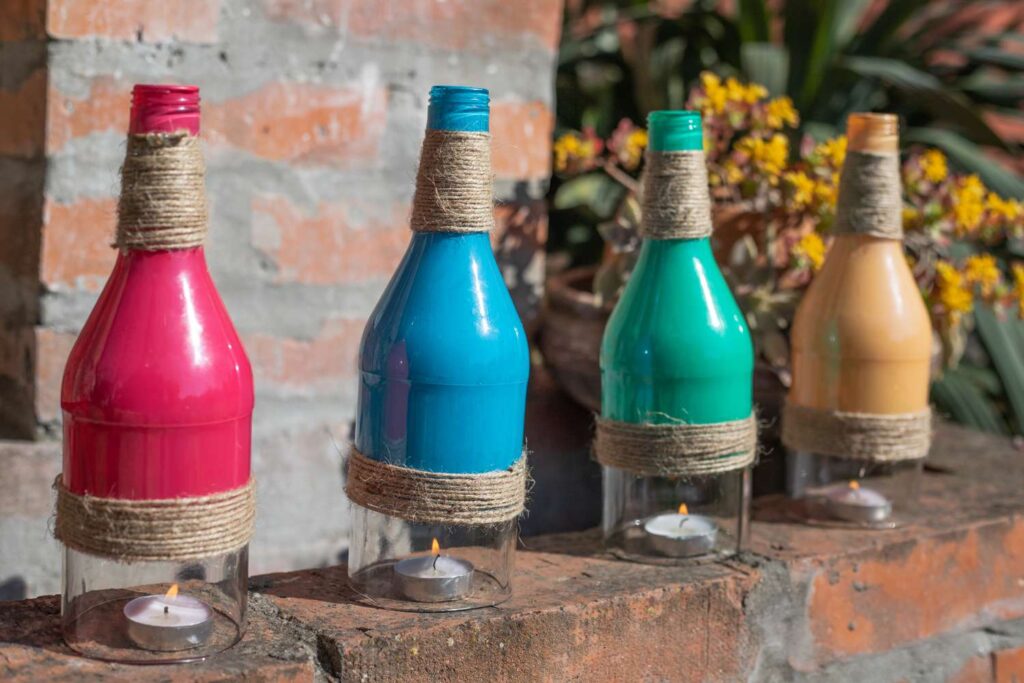 Reusing glass bottles is an innovative and creative way to add a unique touch to any home. Not only does it help keep the environment clean by reducing waste, but it can also be used for fun activities like making arts and crafts projects or even creating decorations for special occasions.
Reusing glass bottles can also offer many benefits that might not be immediately apparent. One of the main advantages of reusing glass bottles is its durability. Unlike plastic containers, which are prone to cracking after multiple uses, glass bottles will last much longer with proper care and handling. Additionally, they're easy to clean so you don't have to worry about bacteria buildup over time. Another benefit of reusing glass bottles is their versatility; there are countless ways in which you can repurpose them into something new and exciting!
From turning them into terrariums and vases to hanging them as wall decor or using them as flower pots – the possibilities are virtually endless! Furthermore, if you want some extra flair on your recycled bottle creations, consider adding a splash of color with paint or wrapping paper.
Finally, reusing old glass bottles has a bonus: cost savings! By recycling these items instead of buying brand-new ones from the store, you'll save yourself money while still getting high-quality products that look great in your home or garden area.
Plus, since most stores now sell empty containers at discounted prices too – so why pay full price when you can get exactly what you need for less? Overall, reusing old glass bottles is a great way to reduce waste while also saving money and enjoying DIY projects with family members at the same time!
It's easy enough for beginners yet complex enough for experienced crafters – giving everyone plenty of opportunity to explore their creativity without breaking the bank in doing so!
Tips to Decorate with Reused Glass Bottles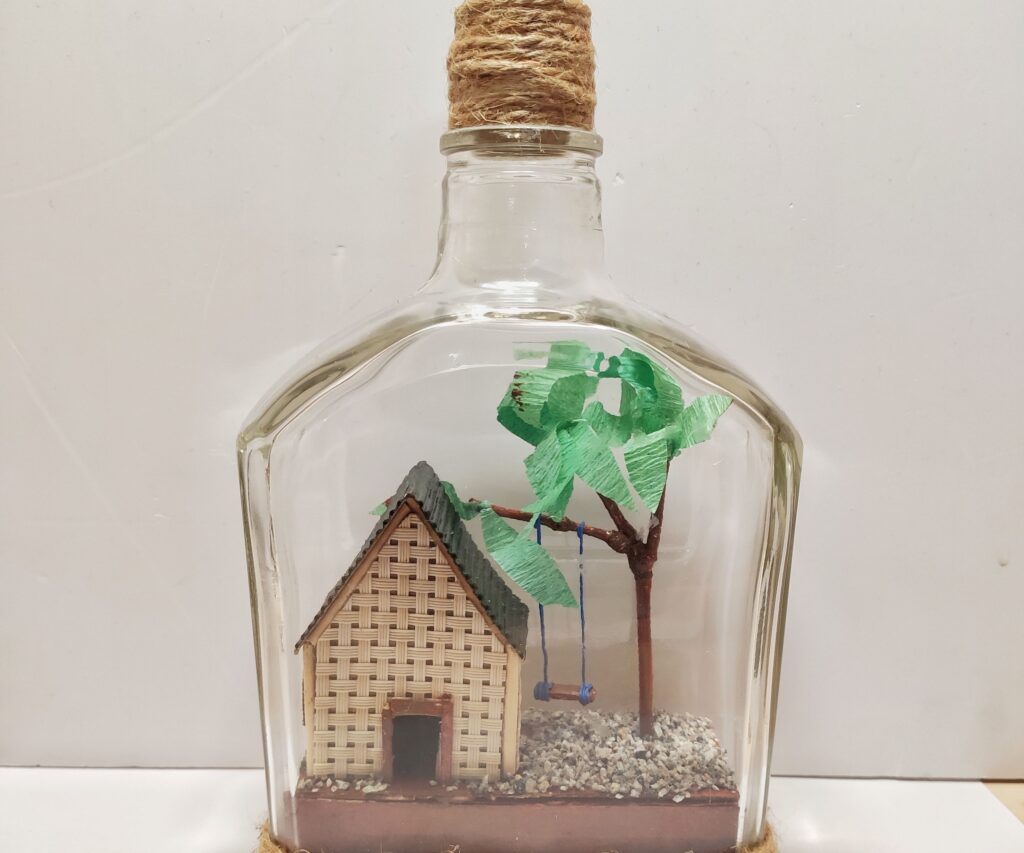 Incorporate the Unique Look of Reused Glass Bottles: Reusing glass bottles is an easy and creative way to add a unique touch to your home décor. Consider using them as stylish vases or hanging them from the ceiling for an eye-catching effect.
Make it Personal with DIY Projects: You can use reused glass bottles in fun ways that reflect your style, such as painting them with glitter, creating a terrarium inside, or covering them in fabric for added texture and color.
Add Ambiance with Candles: Place colorful candles inside clear glass bottles to create beautiful centerpieces or line up several along windowsills for a candlelight dinner party atmosphere at nightfall.
Utilize Different Colors and Shapes: Mix different colors of reused glass bottles on shelves for contrast and interest, or group similar shapes on top of tables for balance and cohesion throughout the room's design scheme.
Create an Eye-Catching Display Wall: Hang several differently sized used glass bottles on walls in clusters to create an eye-catching display that will stand out anywhere you put it!
Creative Ideas for Unique Bottle Designs
Reusing glass bottles is a great way to be creative and add some unique flair to your home. With endless possibilities, you can find ways to repurpose them in many different styles of decor. From rustic, modern, or vintage-inspired bottle designs, the options for creating something special are virtually limitless.
For example, you could use glass bottles as vases, fill them with colorful sand or shells for an outdoor display piece or turn them into candle holders by painting and adorning them with twine or beads.
You could also make one-of-a-kind wind chimes using discarded bottles and metal lids; transform empty wine bottles into lamps; cut beer bottles into decorative glasses; create terrariums inside jars filled with soil and succulents; hang light fixtures from recycled wine corks; spray paint old jars black for a modern look – the list goes on!
Whether it's upcycling existing materials like empty beverage containers to give new life as planters or crafting artful pieces out of broken bits of colored glass found outdoors – there are countless ways to take advantage of reusing glass containers creatively.
Conclusion
Reusing glass bottles is an incredibly creative and unique way to decorate your home. Not only does it provide you with a great source of eco-friendly materials, but it also allows you to add some extra personality to your space. You can use them for vases, lamps, or even as part of a wall pattern or mosaic art project.
There are so many ways that glass liquor bottles can be repurposed and used in different ways around the house. Whether you want something rustic, modern, or traditional – reusing glass bottles provides a wealth of options when it comes to decorating your home!