Do you fly frequently? Are you tired of all the hassles associated with airports, from check-in to security and endless lines? If your answer is yes, then airport meet and greet services can be a lifesaver!
Here on this blog, we'll discuss how airport meet and greet services can make travel easier for frequent flyers. From door-to-door service to a personalized travel experience, airport meet and greet services are the perfect way to glide through the hustle!
Benefits of Airport Meet & Greet Services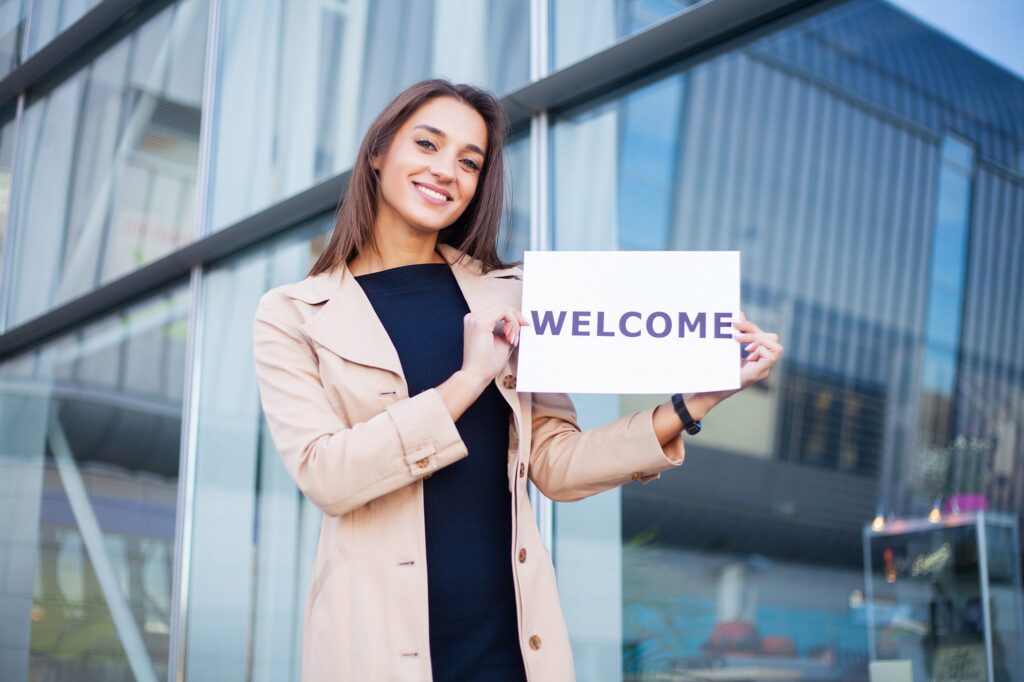 Airport Meet and Greet services offer a wonderful, hassle-free way for frequent flyers to navigate their way through busy airports. When utilized, these services will provide you with an experienced and knowledgeable member of staff to escort you through the entire process of international travel. From helping with check-in formalities or security clearances to making sure your baggage reaches its destination on time, Meet and Greet Services ensure that your journey is as smooth as possible. Here are some of the benefits that frequent flyers can enjoy when they decide to make use of Airport Meet and Greet Services:
Convenience: Having a personal assistant at the airport means that travelers don't need to wait in line or deal with any hassles associated with navigating the airport alone. They will be guided quickly and easily through all check-in procedures and towards their gate in no time at all. This can save travelers precious time during their already busy schedules.
Professionalism: The personal assistants who provide these services are professional, friendly, and helpful at all times during the service. They have up-to-date airport knowledge which means they are able to offer advice and assistance whenever needed; from making sure you get boarding passes on time, to arranging for special services such as car rental or disability assistance if needed.
Assistance With Baggage: Having your own escort through customs equals smoother passage for your baggage too! Experienced personnel help out with loading, unloading or transferring any luggage so it reaches its destination without any issues or delay, relieving any worry about lost items on arrival – thus offering much peace of mind before take off!
Stress Free Reception: Knowing an experienced team is waiting for you whenever you land takes away most of the stress associated with finding your way in foreign airports after long flights! Being welcomed by friendly faces who know exactly what they're doing offers a feeling of safety and comfort before heading home after long hours in transit abroad!
Reasons to Use Airport Meet & Greet Services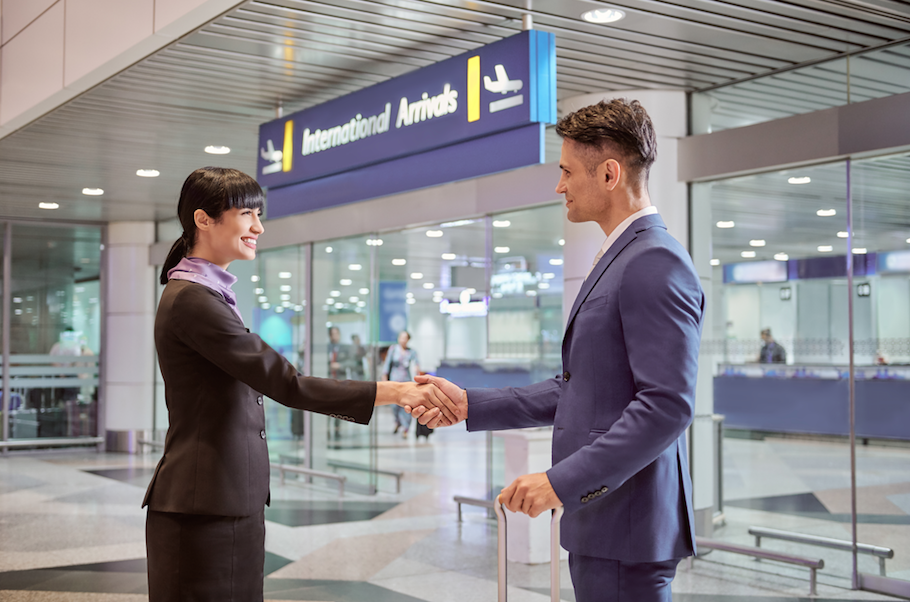 Frequent flyers are well aware of the challenges associated with travel. From navigating security lines to finding an available taxi on arrival, the experience can be overwhelming and time-consuming. Airport meet & greet services provide travelers with an easy and convenient way to get through their trip quickly and smoothly.
These services offer a range of benefits for frequent flyers, including:
Avoiding long security lines – By providing direct access to security checkpoints, you can bypass long queues and significantly reduce wait times.
Seamless customs clearance – If your destination requires passport control or customs clearance, meet & greet services give you specialized assistance to help you quickly complete the process.
Personalised guidance – Greeters can provide personalized guidance throughout the airport process while ensuring optimal privacy and comfort during your journey.
Hassle-free transfers – Whether it's a connecting flight or ground transportation, meet & greet services make sure all transfers are efficient, getting you to your destination quickly and without delays.
Stress-free parking & departure – You don't need to worry about searching for available spots or navigating through busy car parks – greeters will take care of these tasks for you before moving onto check-in procedures.
Tips for Making the Most of Airport Meet & Greet Services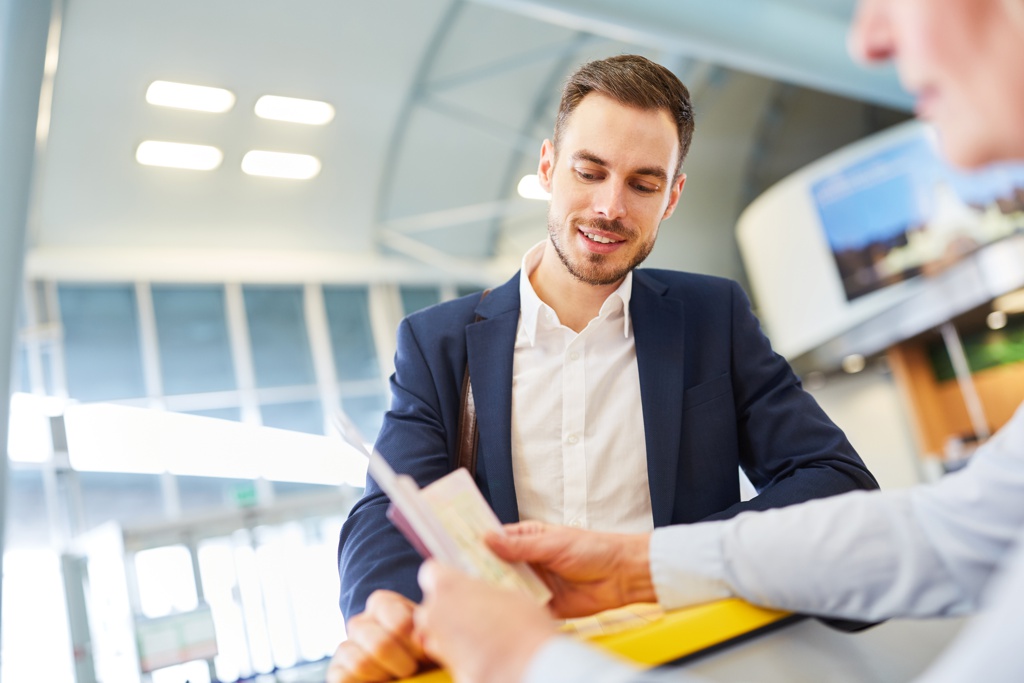 Although these services can be highly beneficial for frequent flyers, they can also be expensive if not used properly. To make sure you're getting the most value out of your service, there are a few tips to keep in mind when selecting and using these services.
Research deals and discounts: Take the time to shop around for special deals or discounts on airport meet & greet services that could save you money. There are often promotional offers available that can help you save significantly on your investment.
Plan in advance: Once you have found a great deal, give yourself plenty of time to plan ahead to ensure that everything runs smoothly on your travels. Allow yourself adequate time between flights, so as not to rush through security or customs/immigration queues; and keep an eye out for any congestion at the airport from which you are departing – as this may result in long waiting times for airport transfer services.
Ensure all documents are up-to-date: Check that all of your travel documents are valid and up-to-date before traveling, including passports, visas (if required), tax refunds forms, boarding passes and tickets etc; as this will speed up the process at the airport and make it smoother for both passengers and staff alike. Airport Meet & Greet agents can provide assistance with document checks if needed.
Communicate effectively with agents: Inform your airport Meet & Greet agent ahead of time about any special details or requests regarding your trip (airline seat preferences etc). Make sure that they have all your contact details while travelling too; as this enables them to check in with you throughout the journey where necessary by phone or text message etc – especially helpful during unexpected delays or changes related to flight schedules.
Conclusion
In conclusion, they can become an invaluable asset for frequent flyers. From easing the stress of travelling through airports to providing helpful hands-on services throughout the entire process, these specialized services can make the process of flying much more manageable.
These services are compliant with all necessary aviation regulations and they offer an efficient, personalized way to embark on any voyage. Also, these airport VIP treatment packages usually include several extra perks like provision of ground transport as well as orienting you around your chosen destination.
Of course, hiring them does require a fee – but it is certainly worth it for avoiding any potential issues or inconveniences during your travels; ultimately saving you time, energy and money in the long run.